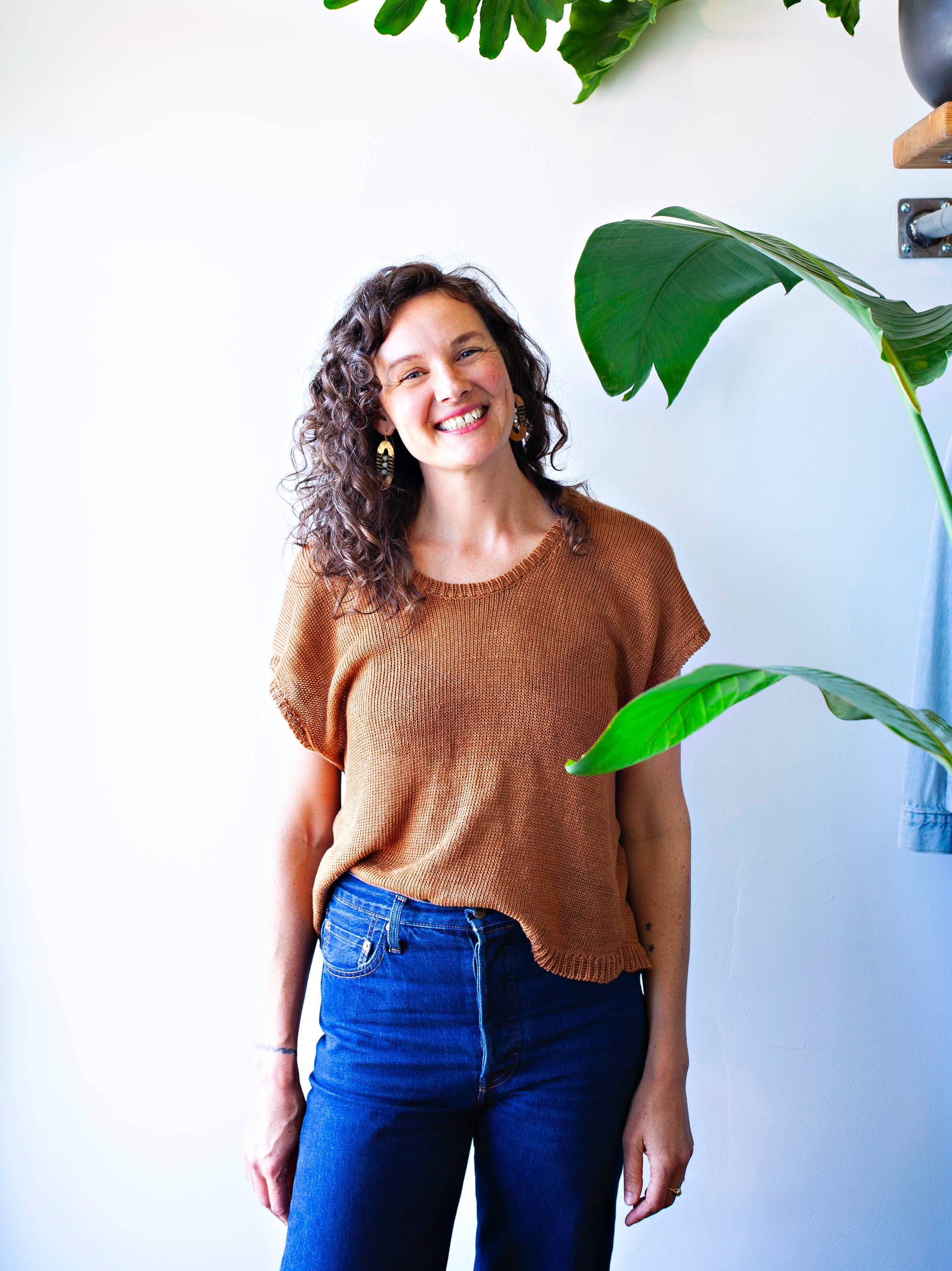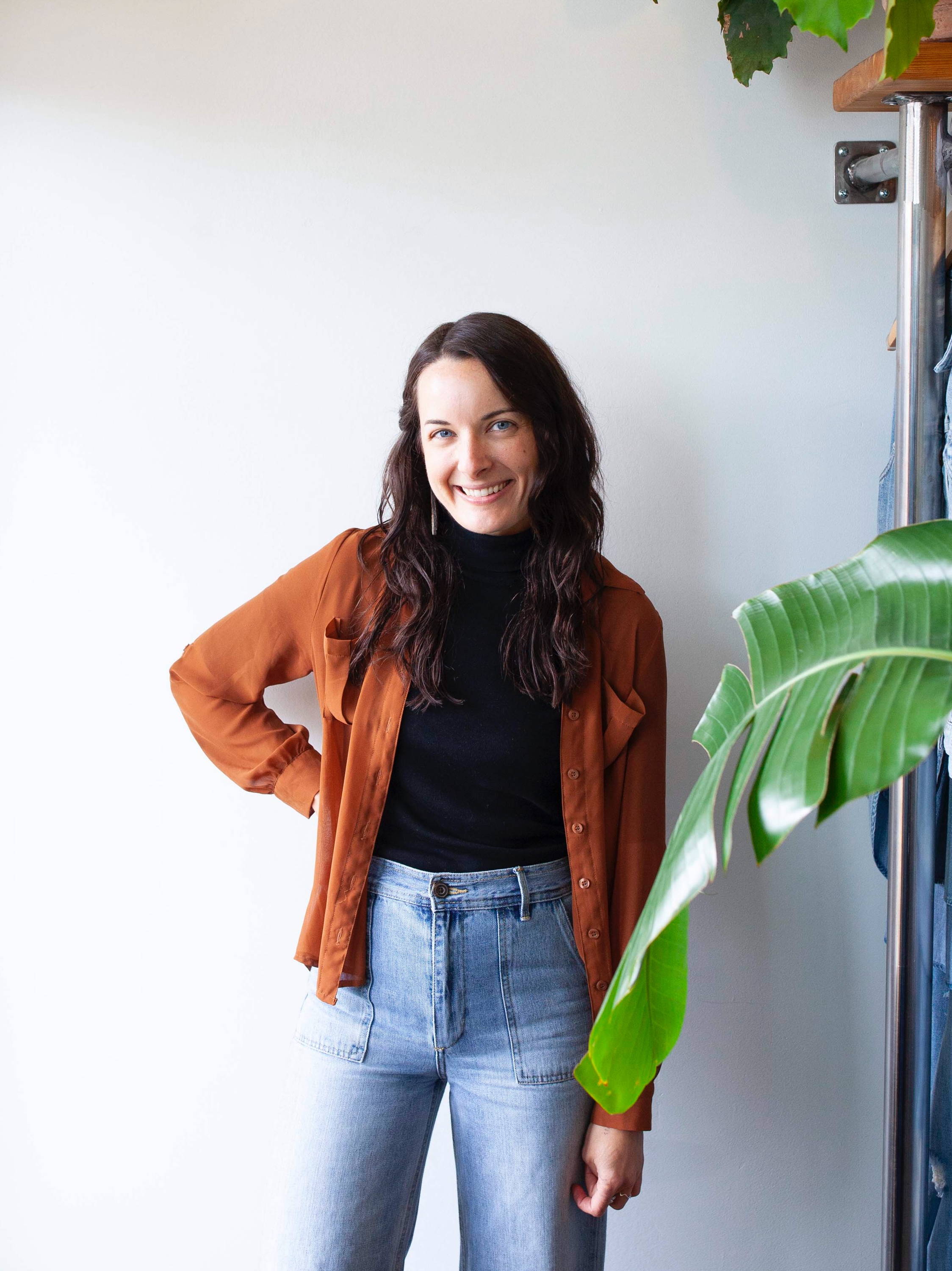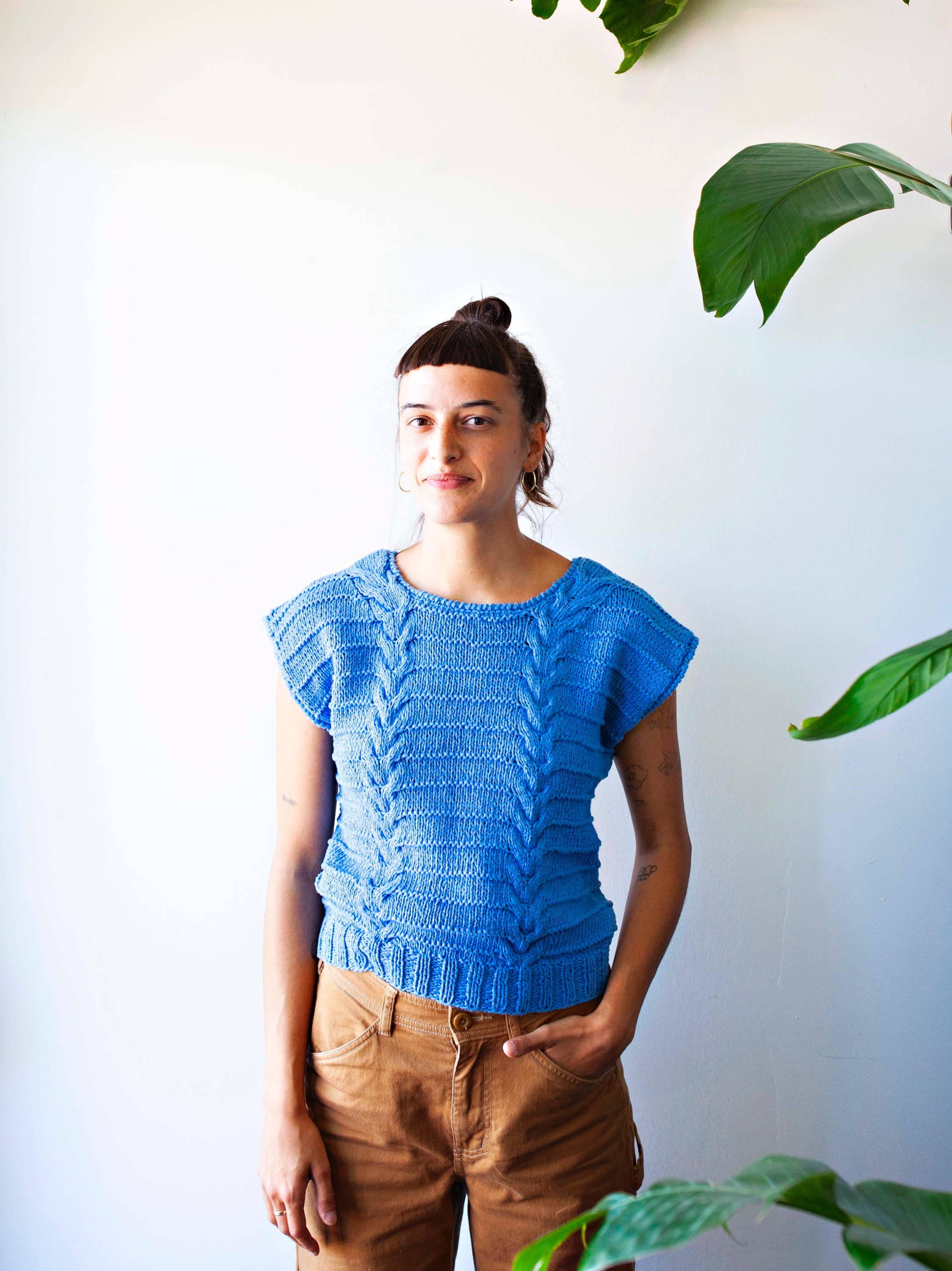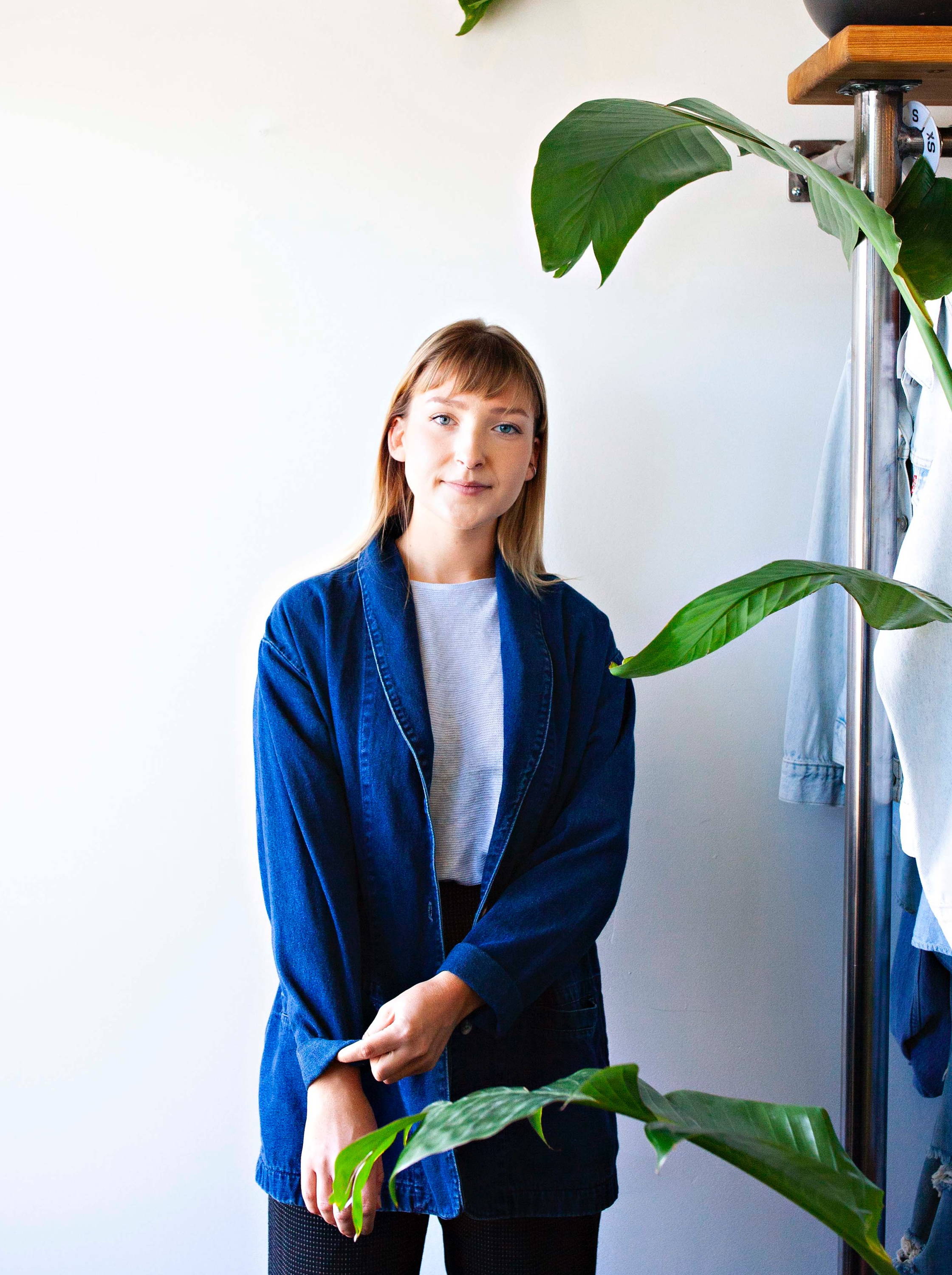 Liz opened Button in 2012 after hunting for a career that was both family friendly and community-focused. Now a mom of two young boys, Liz finds herself hunting, still, for the perfect life-work balance, peace and quiet, and a magic trick that will add extra hours to her day.
When she's not catching up with customers at the shop, she can be found hiking with her boys around Portland, breathing through pigeon pose, and heading back to the grocery store, yet again, for that one thing she forgot.

Jamie moved to Portland nine years ago for the bike rides and art, and she stayed for the community. While feeling rooted in Portland's collaborative and creative world, Jamie is a talented freelance illustrator! She is currently developing story books for kiddos, and broadening her ever impressive portfolio.
Have any general or specific questions or concerns about Button? Jamie is the girl for you! She keeps the floor at Button running smoothly, and can't help but make everyone smile!

Tara is our expert on everything buying! From thorough research and her strong creative abilities to quality control, Tara keeps our curated selection of consignment (your treasures) in tip-top shape! Have any consignment or buying questions? Don't hesitate to ask Tara!
Outside of Button, Tara is exploring making clothes for herself and her friends, creating space for collaborative research, and reading about ethical design practice!
Wondering where our content creation comes from? That's Samantha! Not only does she manage our social media, newsletter, web-updates, online shopping + communications — Samantha is always keeping an eye out for feedback opportunities and future collaborations with Button!
When not at Button, you can find the new-to-Portland gal creating roots with new people and places, taking care of plants + animals, and diving into art, books, games, and films.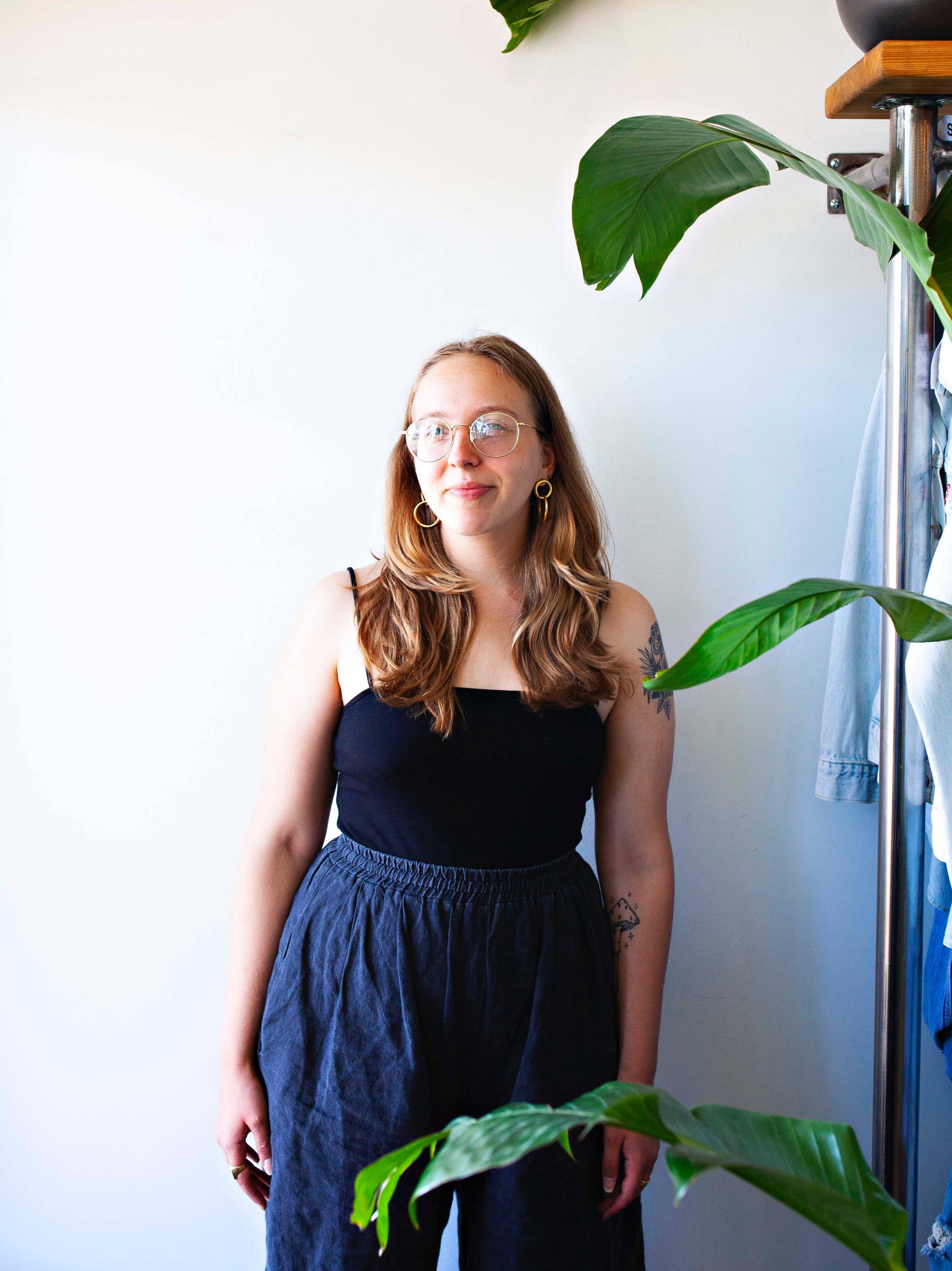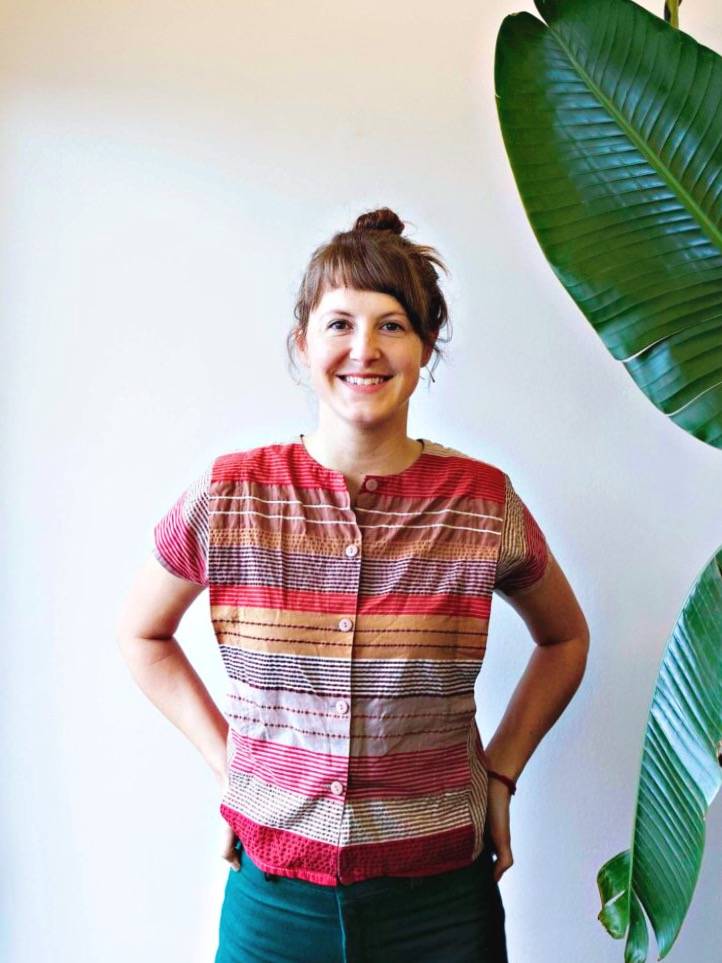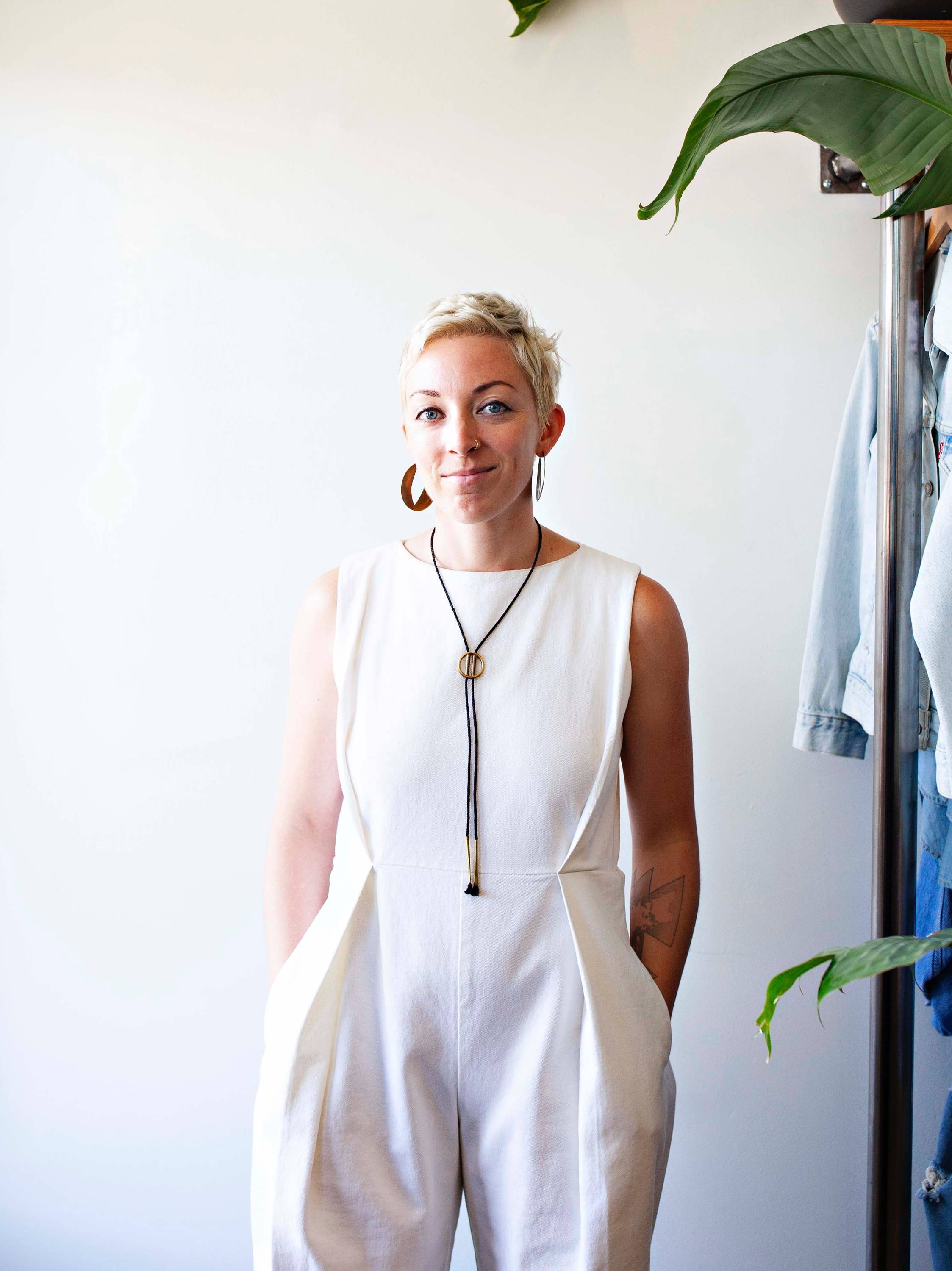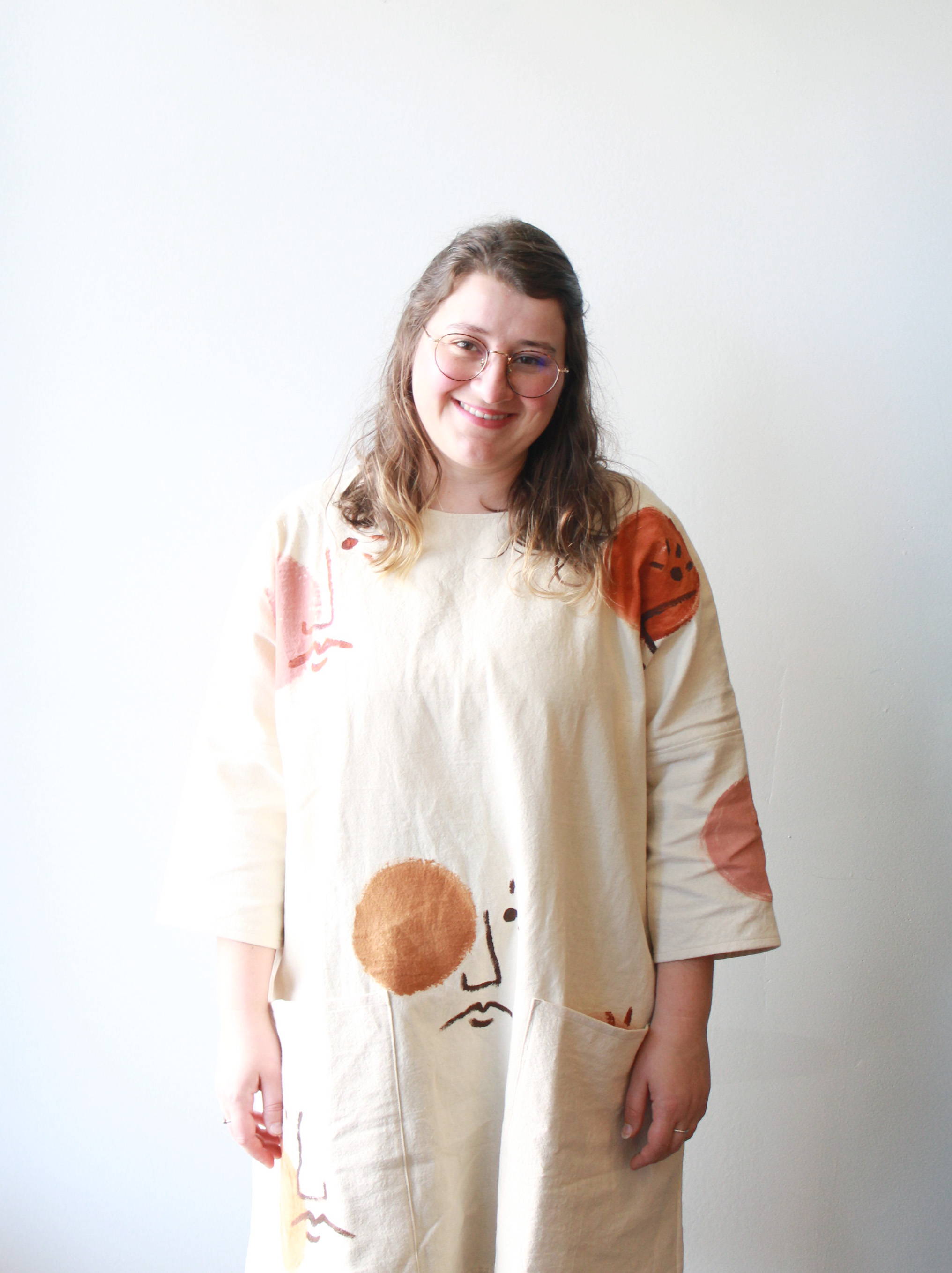 Kerrie is a graduate of the University of Portland, originally from Oakland, CA. She is currently diving into an intensive massage therapy program while continuing her work at Button (and doing an amazing job at both!) When she's not at Button or in class, Kerrie is usually trying to cook something without consulting a recipe first, watching Gilmore Girls for the seventh time, or hanging out with her pet tortoise, Russia.
Kerrie is a familiar face at the consignment counter, and a total gem! Her favorite part about working at Button is meeting so many women who genuinely care about each other, and picking music to add to the queue.

Meghan grew up in the swamps of Florida but lived in many different places before finally landing in Portland eight years ago. When Meghan isn't at Button, she is spending as much time as she can outdoors, cuddling with her dog Maple, making herbal medicine, making jokes, reading too many books at once, and supporting clients for her business, Moonseas Tarot.
You can find Meghan's inviting spirit working the floor, and buying as well! Meghan loves being a part of the team, and we are lucky to benefit from her incredible healing knowledge!

Born and raised in the Nutmeg State, Ali moved out to Portland in 2009 for grad school and has lovingly called Portland her home ever since. She is a talented freelance travel and women's sports photographer, artist, and educator. She is a huge fan of the Olympics, tracking all things having to do with gymnastics, thought-provoking podcasts, meeting someone's house for the first time, hammocks, a good gin and tonic, her dad's clam chowder and lobster bisque, a well-wrapped package, music that was born before she was, and making things she's proud of.
Ali is a hard-working cool cat on the floor team, maybe even serving up some dance moves and making people laugh!

Brooke is an Oregon native. You might recognize her as being one of the main ladies at Thunderpants USA - the most comfortable Organic Cotton underwear made here in PDX. Aside from her full time job slinging undies, she helps out around the shop, spends time with her dog, and goes Salsa dancing on the weekends.
You will also find Brooke making clothing in her free time, sewing being one of her top passions. She knows her fiber content, is a big thrifter and appreciates sustainable businesses.