Hey Folks,
What a strange time. With so much going on in the world and in our own community, I, like many folks, have been rethinking my priorities and responsibilities in my family and my community. After months of pivoting and adjusting to keep Button viable while keeping ourselves and our community safe, it has become clear to me that continuing to run Button is no longer sustainable for me and my family. Our final day at our Portland location will be Saturday, March 13, 2021. We will remain open online and will continue to stock the online shop with treasures over the next year. This decision is one of the most difficult I've ever made. There are many factors at play but the primary one has been in the works for the past few years.
As some of you may know, my family and I have been setting roots in the White Salmon area for several years. What began as a long-term plan to gradually relocate has grown shorter over the years and last spring, with the uncertainty and shifts brought about by COVID-19, we began thinking of a way to move out to our parcel in the woods as soon as possible. Prior to the pandemic, when we first considered relocating, Button was humming along and it felt very doable to keep it going and open a sister store in White Salmon or Hood River. Opening a second location felt like a no-brainer since I have typically viewed life in linear terms with growth and expansion as the inevitable goals. But the pandemic provided the opportunity to completely rethink things that had seemed so certain before. I am grateful for the chance to rethink the relationship between my business and my family and for the opportunity to choose a less linear path, one that aligns more closely with our need for a slower, less distracted schedule. What a surprise gift to receive during such a year! So while I am stepping away from Button, I am excited to use what I've learned over the past decade to inform the choices my partner and I make while dreaming up our new family shop in the Gorge, whenever it decides to be born.
I cannot tell you how grateful I am for the love and support this community has shown me and my shop over the past 9 years. I have never experienced friendship and a sense of belonging in this way before and it has been one of the greatest blessings of my life. Thank you, from the bottom of my heart.
Much love,
Liz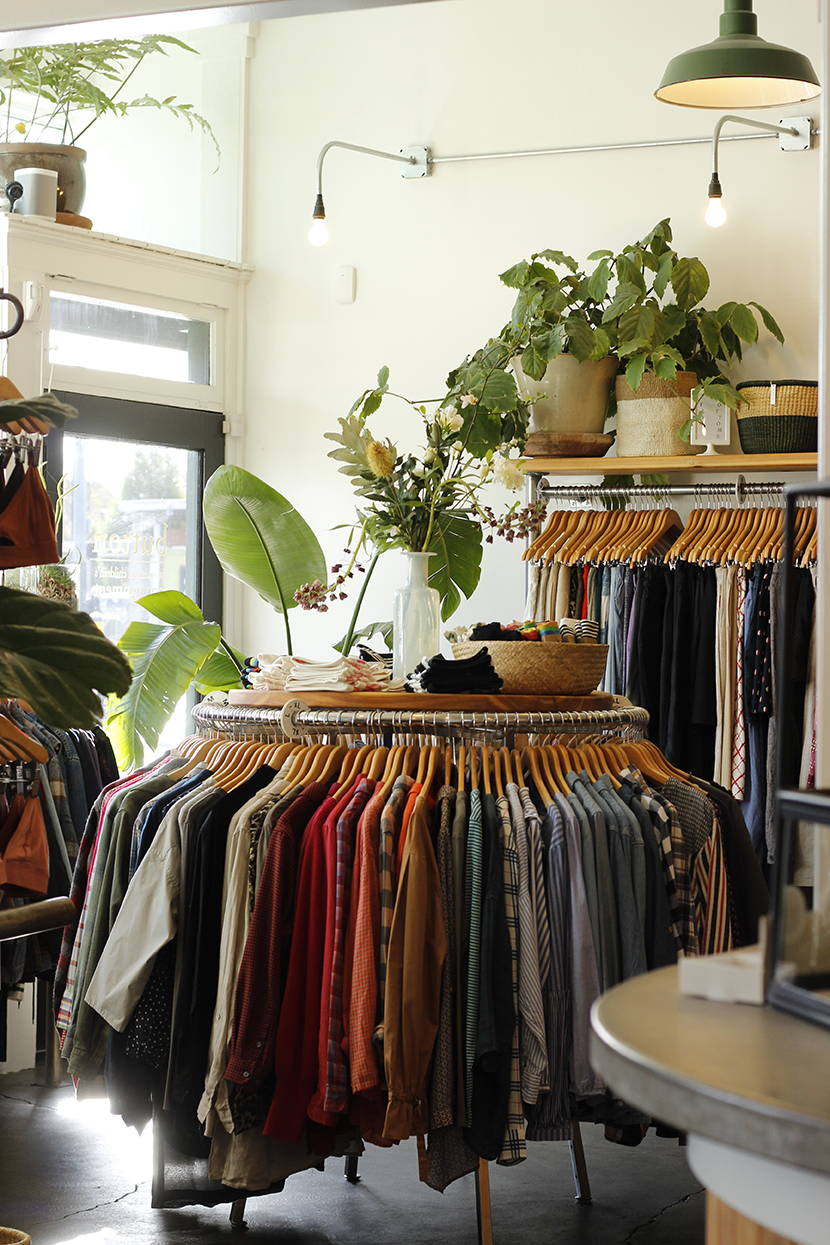 In the spring of 2012, my husband, Jay, and I opened Button in Arbor Lodge in North Portland. I had been searching for a career that was both family-friendly and community-oriented and I imagined Button as a warm space for folks to come and peruse the rotating selection of wares while meeting up with friends and dropping off their own treasures for consignment. Word soon spread about the new little shop in the neighborhood, and the roster of consignors began to grow, building the foundation for what Button is today.
In early 2018, we had the opportunity to expand, doubling in size. With this expansion, we added a collection of gifts and housewares, most of which are locally sourced.
We are so glad to be here to serve you and we hope that you feel that when you walk in the door.